Services for Pesach/Passover: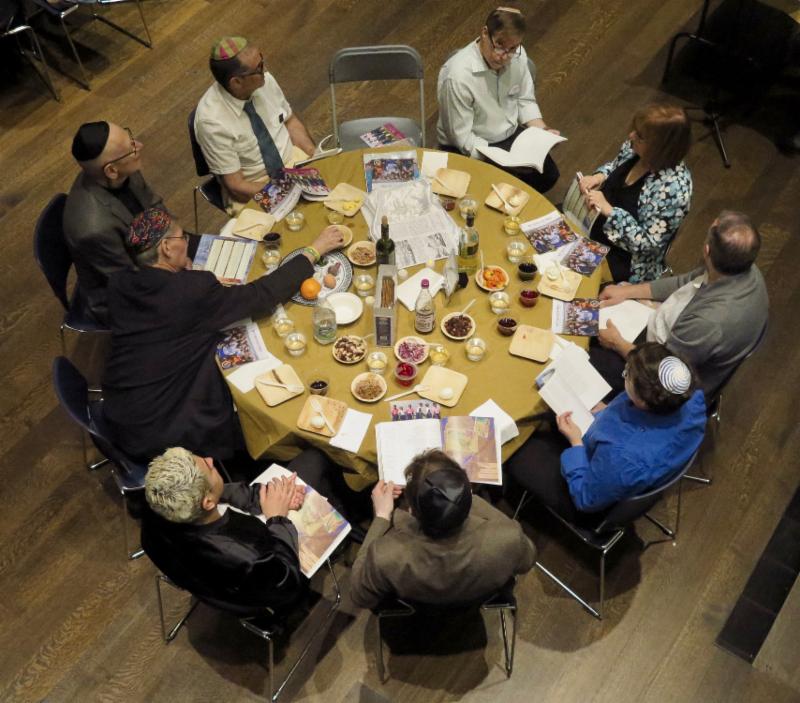 Friday, April 19, 6pm, 130 West 30th Street
Registration for the CBST First Night Seder has closed. If you are a CBST member looking for a 1st or 2nd night seder, you can email Judy Hollander at sedermatch@cbst.org to see if there are any CBST members hosting. If you are a non-member, you can utilize the UJA Find-a-Seder Tool to locate a seder near you. 6pm services are open to all. 
Saturday, April 20: Pesach Day 1 Yom Tov Service
Friday, April 26: Kabbalat Shabbat (Pesach 8th Night) with Shir HaShirim, 6:30pm
Saturday, April 27: Pesach Day 8 Yom Tov Service with Yizkor, 9:30am
Sell Your Chametz 
Halachah (Jewish law) prohibits eating chametz (leaven) during Pesach and also forbids us to own chametz or even have it on our premises. Tradition provides a legal procedure: we can sell our chametz and, an hour after the end of the holiday, buy it back (without actual delivery or pick-up). Use this handy form for selling your chametz by Wednesday, April 17 at 5pm.
Seder Meal Match for CBST Members
If you are hosting a Seder (1st or 2nd night) and have room at your table, or if you are seeking a Seder at someone's home, contact us and we will do our best to match you! Email Judy Hollander by noon on Friday, April 19 at sedermatch@cbst.org.
Passover Events:
Thursday, April 18, 6pm, 130 West 30th Street
All CBST members who have converted or are going through the conversion process are invited to join CRRI Steven Philp for some hands-on learning as we get the CBST kitchen ready for Passover. We'll bust out the tape, get the water boiling, and learn about what we can (and can't) make KFP - Kosher-for-Passover. No prior experience necessary! Please RSVP to sphilp@cbst.org to let him know you'll be there.
Sunday, April 21, 10:30am & 12:30pm, and Sunday, April 27, 11:30am, 130 West 30th Street
A basket carrying a baby floats down the Nile River...where is it going, and who will the baby become? Travel down the Nile, across Egypt, and through the Red Sea in this immersive retelling of the Passover story, brought to life with puppetry, live music, sensory storytelling designed especially for very young audiences and their grownups.